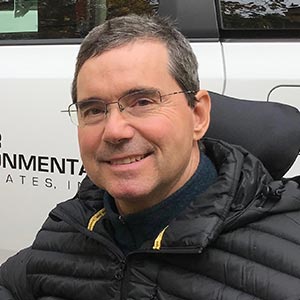 Steve Shope
President | LSP, PG
Exeter Environmental is led by President Steve Shope, who founded Exeter Environmental in 1990. With a background in hydrogeology, he has been conducting environmental site assessments for real estate transactions, managing oil spill cleanups, and conducting groundwater investigations. Despite a bicycle accident that has left him paralyzed from the chest down since 2013, Steve loves his job and continues to work in a power wheelchair.
Steve is a Maine Certified Geologist, a New Hampshire Licensed Professional Geologist, a NH Licensed Monitoring Well Driller, and a Massachusetts Licensed Site Professional.
---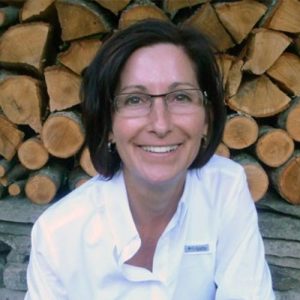 Julie Shope
CEO | Environmental Engineer
Exeter Environmental's CEO and Environmental Engineer Julie Shope brings expertise in environmental engineering and environmental chemistry. Since 1993, Julie has worked on projects including petroleum cleanups, environmental site assessments, hydrogeologic investigations, remedial investigations and underground storage tank closure studies. Julie earned a Master of Science degree in civil engineering from the University of New Hampshire in 1990 and a Bachelor of Arts degree in chemistry from the University of Vermont in 1985.
Julie is a FAA Certified Drone Pilot.